16,105 reviews and counting
with an average of 4.7 stars across all of our reviews
Tails are wagging
16,105 reviews and counting
Lakota
"Getting her from a shelter and not knowing anything about her history always bothered me. We were always getting asked what she was and could never say for sure. Knowing what she is now is a great feeling. The results were so surprising and blew us all away."
Allie
"One of my dogs has a hereditary issue. Embark notified me immediately before completing the rest of the tests. I took Allie to the vet, unknown health issues were fixed and she is now on preventative treatment (prescription dog food). So grateful!"
Bella
"Embark provided amazingly thorough detail, not only on my dog's breed, but health risks to watch for and matching with other relatives in the database with similar DNA matches which was cool to see. Embark is the real deal! "
Millie
"It satisfied my curiosity about my dog's background and it has been informative for my vet - now knowing potential health risks due to my dog's breed and genes. This enables us to be proactive about her health vs reactive should she ever face disease or other health issues."
Ma'ii
"You were able to find a genetic abnormality in her liver. Knowing this could have saved her life in the future. With this knowledge we are working with her vet to find what her normal liver value is so we are prepared for any change. We can't thank you enough."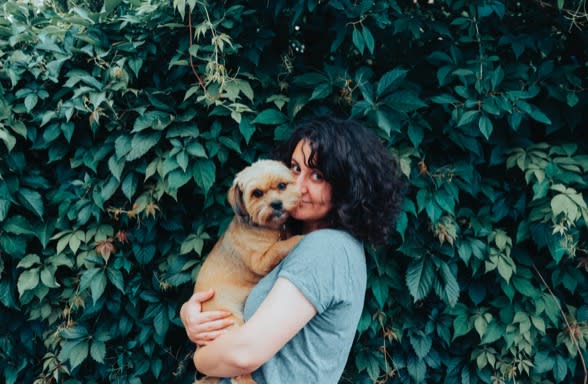 Embark's Mission
At Embark, we view genetics as a key to unlock a healthier, happier, longer-lived future for all dogs. Embark was founded to bring dog people together with the scientists and veterinarians working to create a better and healthier future for our canine companions. That mission drives our dedication and commitment to building the highest-quality dog DNA test focused on genetic research outcomes as well as an excellent customer experience. See what dog owners have to say about us in their reviews below.
Real reviews from real customers
Hear directly from our customers and see for yourself why people choose Embark.