Dilated cardiomyopathy (DCM), a late-onset condition that can affect dog breeds such as Doberman Pinschers, Boxers, Great Danes, Newfoundlands, Irish Wolfhounds, and English Cocker Spaniels, is a disease of the cardiac muscle that prevents the heart from functioning properly. When caught early, DCM may respond to medical management, slowing the progression of the disease, but DCM can often lead to congestive heart failure.
That's why Embark has teamed up with Hill's Pet Nutrition on the largest research study to date investigating genetic risk factors that may lead to Dilated Cardiomyopathy. Leveraging our research-grade genotyping platform, our goal is to develop a first-of-its-kind genetic test to help dog owners and veterinarians identify the potential risk of developing DCM, which can aid early detection and medical intervention. If your dog has been diagnosed with DCM, we urge you to participate.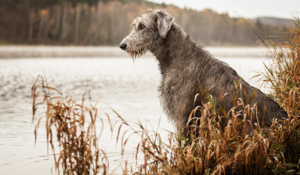 What we know about DCM
Causes

: Although the cause(s) of canine DCM is unclear,

there is evidence that genetics and nutrition are key to its development and progression. There are two known genetic variants (PDK4 and TTN) that may predispose dogs in certain populations of Doberman

Pinschers to DCM

. While Embark's research is digging deeper into the reason some dogs

with

one or both of these variants develop DCM and some do not, Embark is also looking at multiple dog breeds to determine other

causative

variants.
Clinical signs:

Dogs with DCM may have decreased oxygen in the blood, causing

lethargy, weakness, weight loss, and/or collapse. If there is also

congestion of fluid in the lungs (congestive heart failure), dogs may experien

ce coughing, increased respiratory rate and/or effort, or abdominal distention. Dogs with DCM may also be predisposed to the development of cardiac arrhythmias.
Diagnosis:

DCM is diagnosed by echocardiography, which is an ultrasound of the heart. Electrocardiography (EKG) may also be used to characterize heart rhythm and to identify arrhythmias.
Treatment:

Oral or injectable

cardiac medications can be given in an effort to improve heart function and control arrhythmias, if present. Unfortunately, DCM can only be managed; there is no known cure at this time.
Who can participate in the study
Our goal is to genetically test 1,000+ dogs affected by DCM—the largest sample size studied to date and the first to include any and all breeds as well as mixed-breed dogs. We are actively recruiting dogs who have been diagnosed with DCM through echocardiography performed by a cardiologist. (Please note: dogs simply need to be diagnosed with DCM to qualify, there are no requirements regarding prior DCM-related genetic testing or suspicion of a nutritional component.)
Respondents will be selected after a full review of medical and nutritional history and clinical data. Our findings will be published in an open-access journal so everyone can benefit from the research.
Qualifying participants will receive:
A complimentary

Embark DNA test

,

including health, trait, and COI analysis. (Embark provides a free cheek swab with prepaid shipping). All owner and dog information is kept confidential.

Post-study results —

Embark strives to publish in open-access journals

Future opportunities—

participate in new studies on canine health
Get started now
To see if your dog is eligible to participate, just complete this brief survey. (Please note: specific dates and information regarding veterinary exams, echocardiograms, and medication are needed to complete the survey, so please have your vet records ready.) Even if your dog is not a participant, you can still spread the word. Be sure to tell your breed club and veterinarian about the study, or direct them to research@embarkvet.com for more information.
Thank you for your continued support of our lifesaving canine genetic research projects. Together with industry leaders like Hill's, our organizational partners, and our research partner, the Cornell University College of Veterinary Medicine, we will realize our mission: to end preventable disease in dogs. Learn more about our other active research projects here.