A Mission of Discovery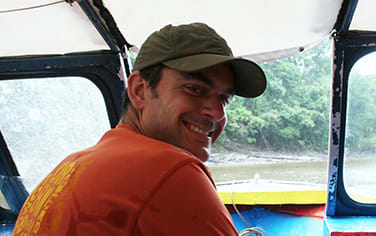 Powered by a deep love for dogs and a passion for understanding everything about them, Ryan and Adam Boyko have spent the last decade learning everything they could about dogs – how did they first get humans to fall in love with them, how did humans and dogs change each other in the years since then, and how can we best care for our furry family members?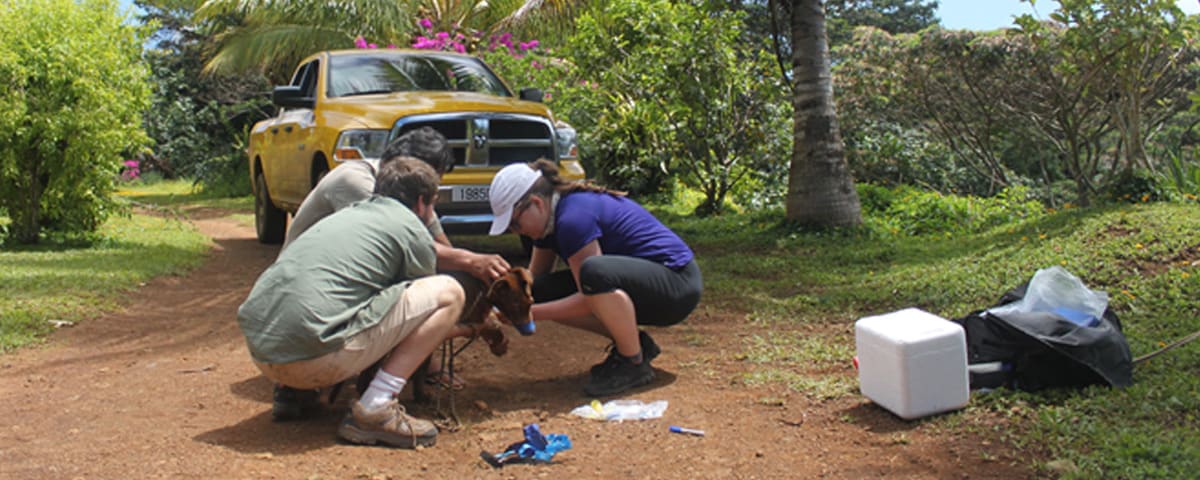 Scientific Vision
In the course of their quest to understand the domestic dog, Embark's founders have discovered many of the things that make every breed and every individual dog unique. Their pioneering work revealed an origin of the domestic dog near Central Asia over 15,000 years ago and the history of dog populations around the globe.
Adam's lab has also uncovered the genetic basis for many dog diseases and traits. While they have enjoyed working in remote corners of the world and in the lab, Adam and Ryan have always wanted to share their work and improve the lives of pet dogs everywhere. Partnering with the Cornell University College of Veterinary Medicine, the leading veterinary school in the country, and Matt Salzberg, a direct-to-consumer business icon, they founded Embark to bring cutting-edge science and insights directly onto your phone and desktop.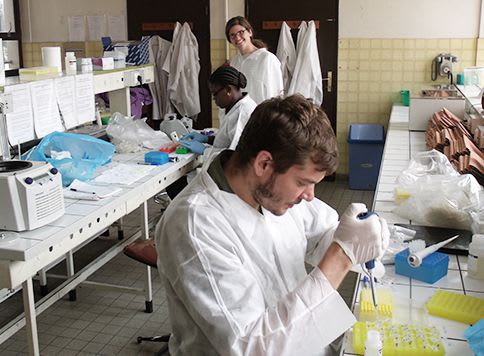 Owners and their pets can immediately benefit from all the newest and most advanced science. They can also contribute to advancing scientific discoveries every day. By continually sharing new insights while collecting more data, our dogs can benefit from the best care.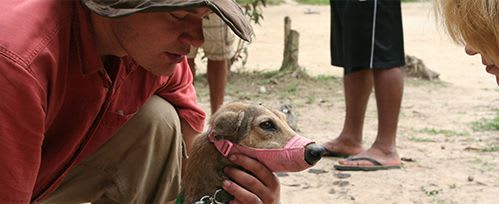 Embark with Us
We invite you to join us in making new discoveries in dog health, wellness, care, and understanding via our research questions, continual results updates, blog posts, social media, and events.
Order now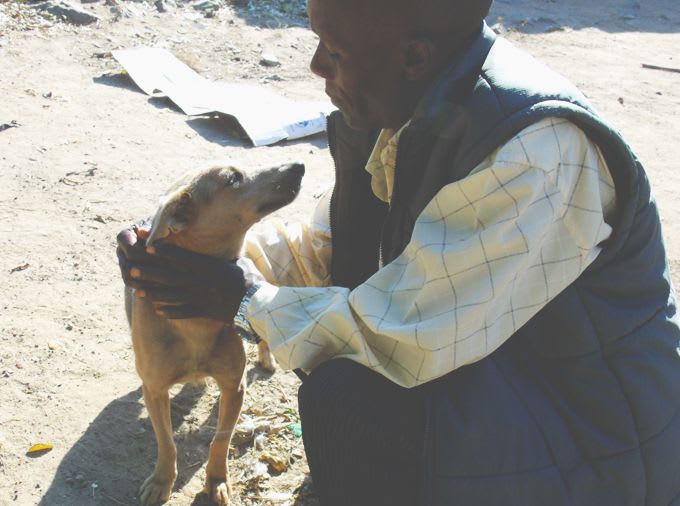 Who We Are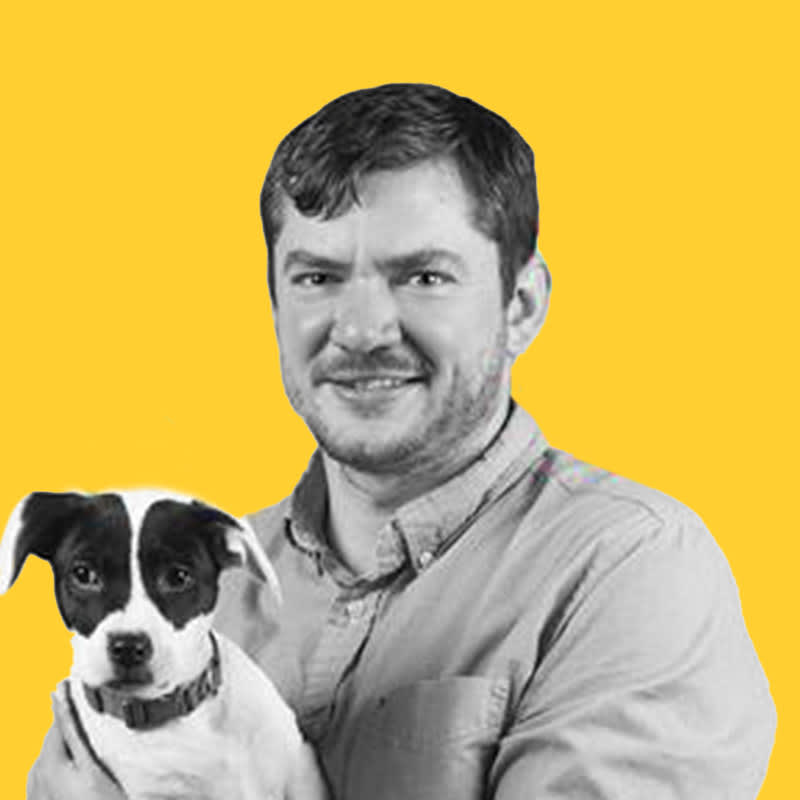 RYAN BOYKO
Ryan founded Embark after a decade spent using novel analytical approaches to tackle tough questions in public health, ecology, and industry. From Ebola outbreaks to retailer analytics to social evolution and sports science, Ryan has worked and published across a number of fields. Throughout that time, Ryan traveled the world collecting dog samples and contributing to a number of scientific studies. Ryan founded Embark to bring the insights from that research to dog owners and unlock the potential for Big Data to improve the lives of dogs and humans the world over. He has a BA in Computer Science from Harvard and graduate degrees in public health and ecology from Yale and the University of California at Davis.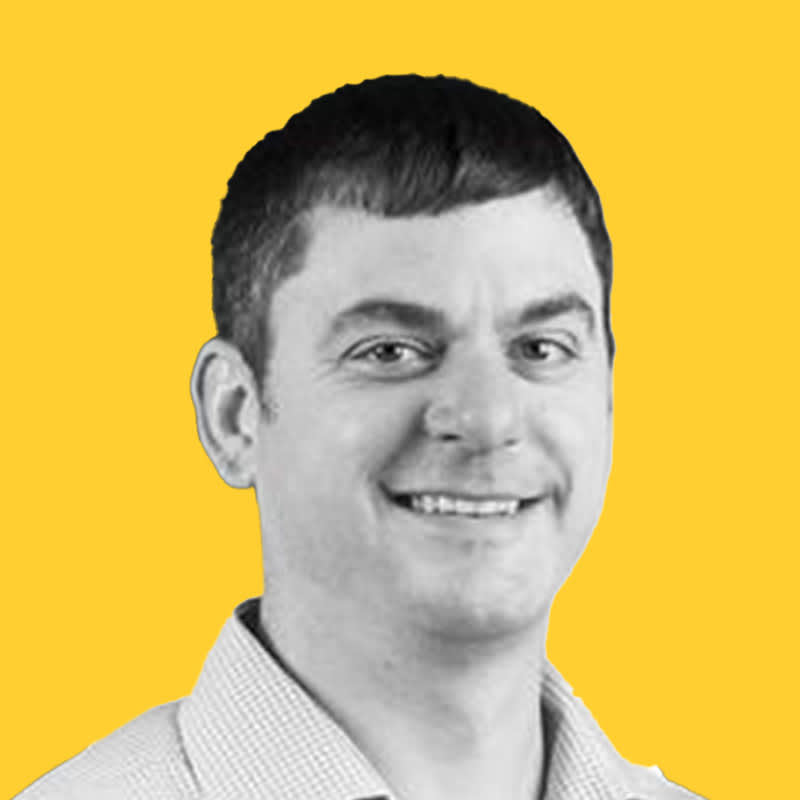 ADAM BOYKO
Adam is an associate professor in Biomedical Sciences at the Cornell University College of Veterinary Medicine, focused on the genomic investigation of dogs. Adam's research has addressed fundamental questions of dog evolution and history, disease and trait mapping, and advancing genomic tools for canine research. Adam has coauthored over 40 peer-reviewed scientific papers, including research in Nature, Science, and the Proceedings of the National Academy of Science and is a member of the Board of Trustees for the Morris Animal Foundation. He is a graduate of the University of Illinois, Urbana-Champaign and received an MS in Computer Science and a PhD in Biology from Purdue University before his postdoctoral work at Cornell and Stanford.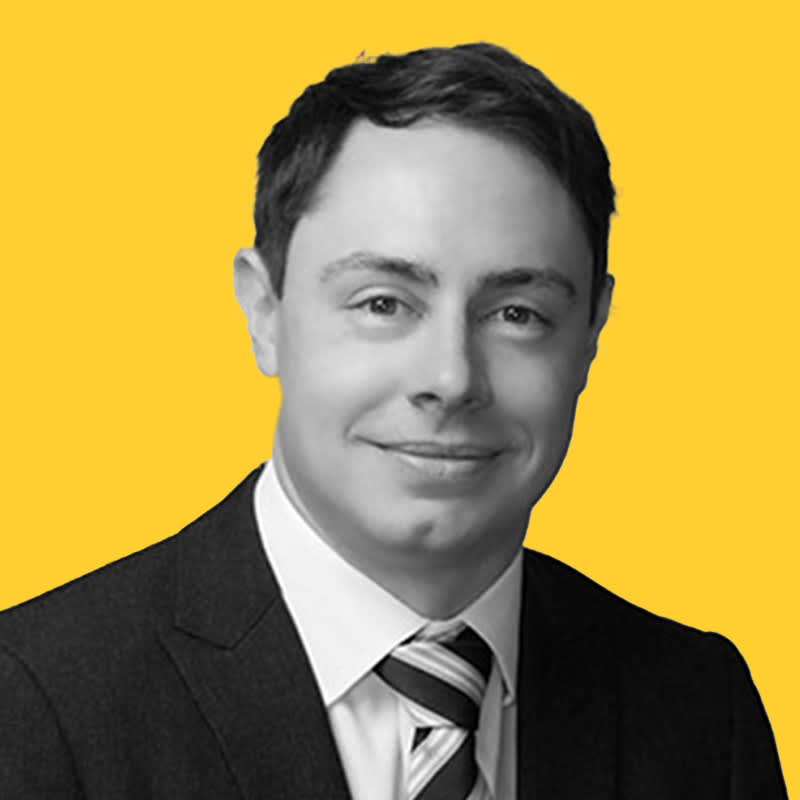 MATT BARTON
Matt is driven by curiosity and passion for solving business problems and understanding technology. He built a successful technology consulting practice, and has helped companies around the world to solve their most difficult strategic problems. He studied Computer Science and Manufacturing Engineering at Stanford University and the University of Cambridge. He is excited to be applying genetic science to improve health and wellness, and to be a part of advancing the frontiers of science.
ISABELLE PLANTE
Isabelle Plante has a long track record of building high growth consumer brands that disrupt industries in the US and around the world. Prior to Embark Isabelle co-founded a digital consultancy, scaled global brand advertising for Tripadvisor, led marketing at Treatwell, and was a key member of the early Care.com team. Isabelle has an MBA in Entrepreneurial Finance from Babson College. In her free time she mentors startups through MassChallenge and Backstage Capital.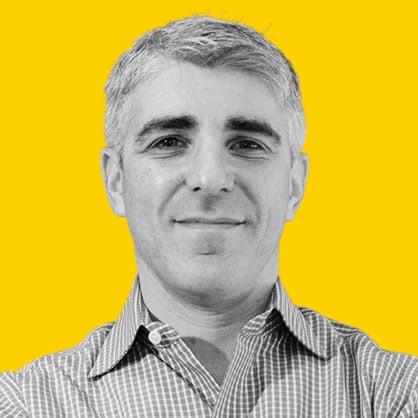 ADAM MEDROS
Adam joins Embark from edX where he was President and co-CEO overseeing day-to-day management of operations including product, marketing, engineering, content, sales, finance, and HR. Prior to edX, Adam spent 13 years at TripAdvisor where as SVP, Global Product he helped grow TripAdvisor into a global, public company with over 400 million monthly users and $1.5 billion in revenue. He is a member of the Board of Directors of Mightier and was previously a Board Director at Wordstream before its sale to Gannett. He is a graduate of Dartmouth College and holds an MBA from Harvard Business School.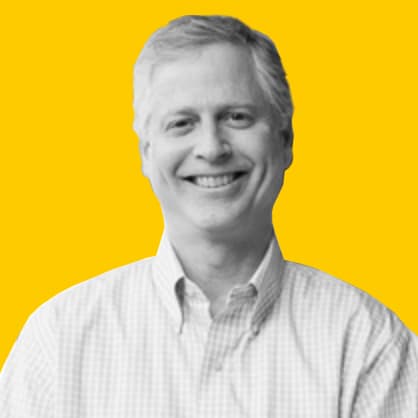 STEVE BOULANGER
Steve is an accomplished finance and operations executive who loves being part of the excitement, energy and team spirit of growth stage companies. He has been a leadership team member of numerous venture backed companies in the software, services and consumer internet markets including Care.com, OpenPages and others. Steve is a graduate of Dartmouth College and has an MBA from Harvard Business School.
EMILY LEVADA
Emily is a customer-obsessed product leader with a knack for delivering value through delightful & intuitive ecommerce products and tools. She has a track record of success driving change management through rapid scaling during a 9-year tenure at Wayfair. She also has a passion for organizational behavior--frequently writing and speaking about the role trust and psychological safety play in organizational creativity, risk-tolerance, and resilience. Prior to joining Wayfair, Emily had a previous career in professional theatre production and received an MBA from the Yale School of Management.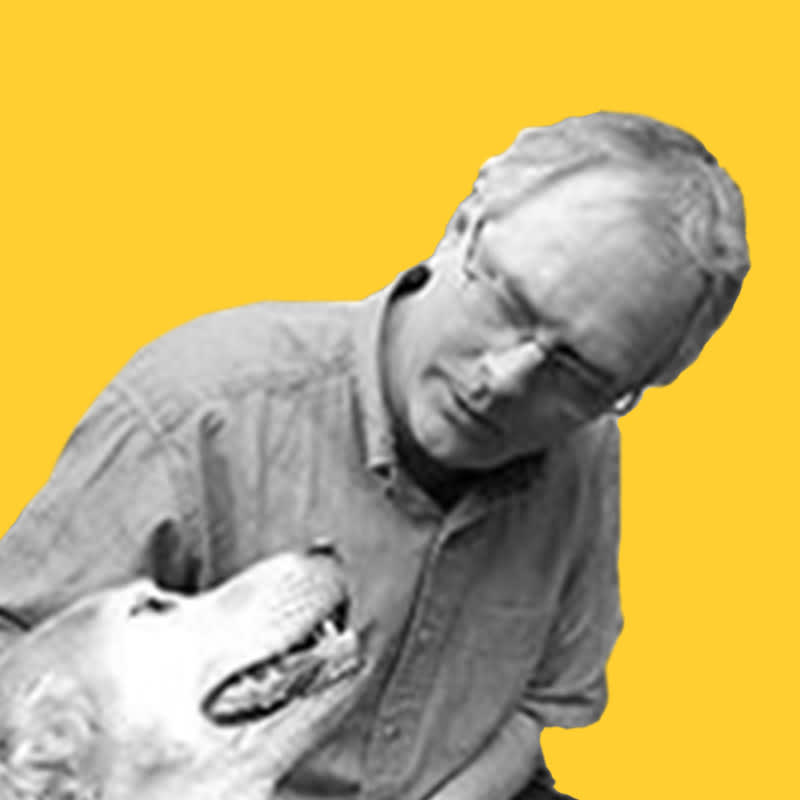 Dr. Serpell is a world renowned expert in dog behavior and human-canine interactions. He is the Director of Center for the Interaction of Animals and Society at the University of Pennsylvania School of Veterinary Medicine, where he also serves as the Marie A. Moore Professor of Ethics & Animal Welfare. Since earning his PhD in Zoology at the University of Liverpool, he has written or edited three major works and hundreds of articles in animal behavior and human-animal interactions.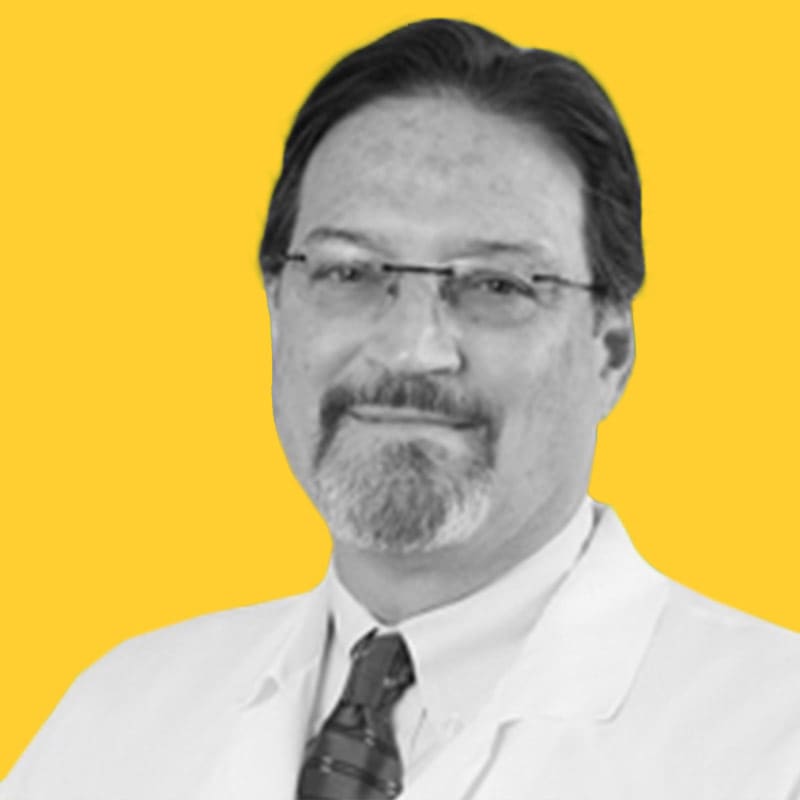 SCIENTIFIC ADVISORY BOARD MEMBER:RODNEY PAGE, DVM
Dr. Page is a leading veterinary oncologist and the Director of Colorado State University's Flint Animal Cancer Center. He is also Lead Scientist for the Morris Animal Foundation Golden Retriever Lifetime Study, focused on understanding cancer in Golden Retrievers. Dr. Page was previously the founding director of the Sprecher Institute for Comparative Cancer Research at Cornell University.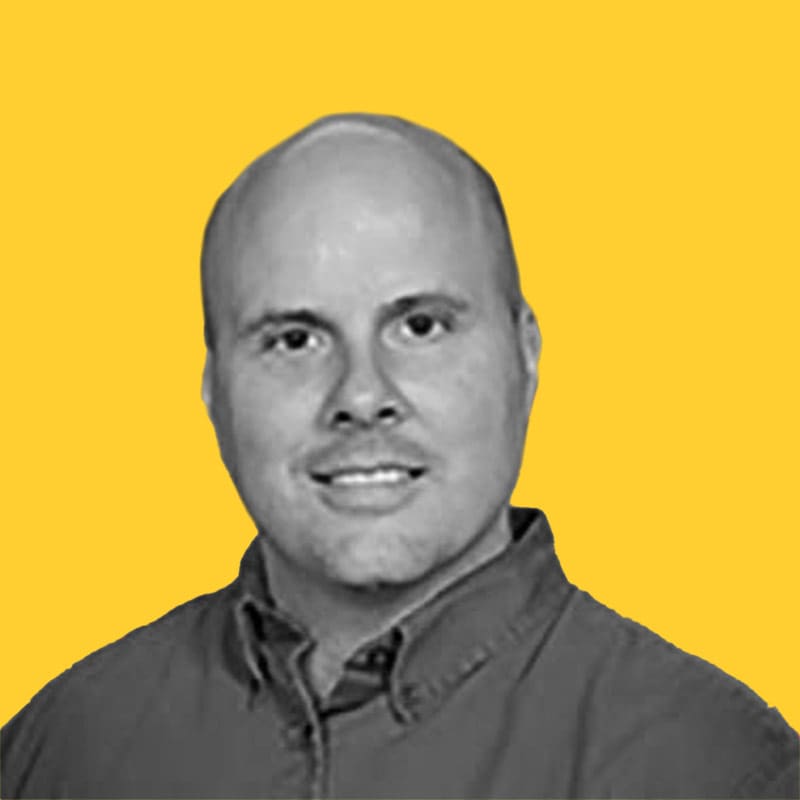 Dr. Wakshlag is an Associate Professor of Integrative Medicine and Nutrition at the University of Florida College of Veterinary Medicine. Dr. Wakshlag is a charter member of the American College of Sports Medicine and Rehabilitation. His research interests include obesity management and nutritional intervention for the canine athlete.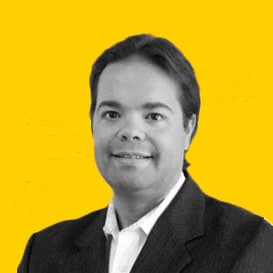 Dr. Carlos D. Bustamante is an internationally recognized leader in the application of data science and genomics technology to problems in medicine, agriculture, and biology. Dr. Bustamante has a passion for building new academic units, non-profits, and companies to solve pressing scientific challenges. He is Founding Director of the Stanford Center for Computational, Evolutionary, and Human Genomics (CEHG) and Inaugural Chair of the Department of Biomedical Data Science.
Dr. Casal is an internationally renowned Professor of Medical Genetics, Pediatrics and Reproduction. She obtained her Veterinary Degree at the University of Zürich after which she completed a residency in Medical Genetics at the University of Pennsylvania, where she studied under Dr. Donald Patterson, the founder of Small Animal Genetics. Since finishing her PhD graduate studies and becoming a Diplomate of the European College of Animal Reproduction, Dr. Casal has been a faculty member at the University of Pennsylvania.
Research
Tracing the Origins of the Dog

Knowing village dogs worldwide was key to unlocking the story of dogs and improving the lives of dogs across the globe, Adam and Ryan started studying them in 2007. Eventually, they convinced National Geographic, the National Science Foundation, and others to send them across the world, studying dogs in 40 countries on every inhabitable continent. Their work has resulted in a new understanding of the Asian origin of dogs and provides unique insight into the genetic diversity of dogs worldwide.

Forefront of Research

In a study published in 2016 in Nature Communications, Adam describes how his laboratory analyzed nearly 5,000 DNA samples from the
Cornell Veterinary Biobank and succeeded in finding new associations with hip dysplasia risk, colitis, body size, and fur shedding. From this work, it is now possible to accurately predict how big an adult dog will be from its genetics.

Partner with Us

Embark was founded to improve the lives of dogs for generations to come. We believe in collaborating with the best researchers and veterinarians worldwide to better dog health and wellness.

If you are a researcher and would like to collaborate with us please contact us at research@embarkvet.com

If you are a dog breeder or breed club interested in working with Embark to improve the genetic health of your breed please contact us at breeders@embarkvet.com
Giving Back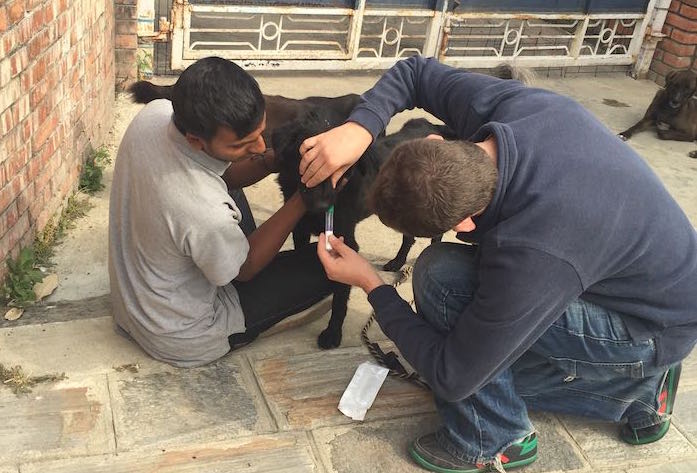 Adam and Ryan grew up with rescue dogs and have continued the tradition by adopting four more rescue dogs as adults. In founding the company, they believe that every dog has a home and Embark can help match the right dogs to the right families to make sure all pups find a happy forever home. Unfortunately, right now, millions of dogs are in shelters and foster care still waiting to find a family. At Embark we are dedicated to working with shelters to improve the lives of these dogs and get as many of them adopted as possible. We are partnering with shelters in Nepal and the USA providing funding and genetic tests to assist them in their vital work.
Working with Shelters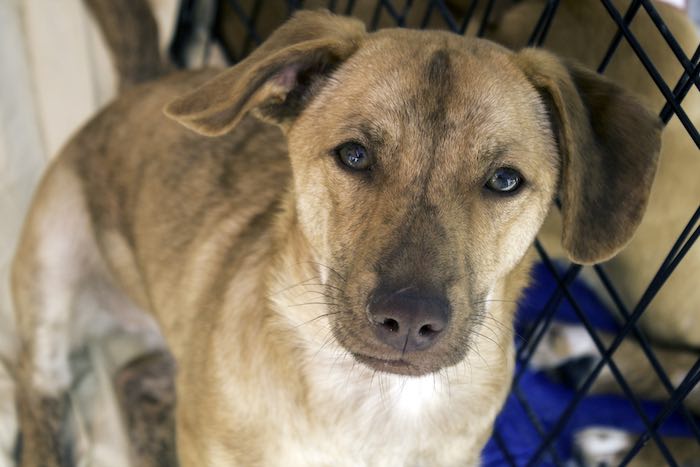 We try to offer discounts to shelters and rescues as often as possible, in order to help these organizations place homeless animals. We are accepting donations to improve the lives of shelter animals through the Embark Veterinary Foundation. Please get in touch with us if you're interested in making a donation.
If you are a shelter and would like to get in touch with us, please contact us via email at shelters@embarkvet.com.
If you are interested in donating to this cause, please contact us via email at philanthropy@embarkvet.com.