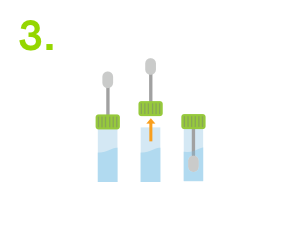 3. UNSCREW CAP, PLACE IN TUBE & SEAL YOUR SAMPLE
Unscrew the cap and turn the swab upside down. Place the swab inside the collection tube.
Don't spill the liquid – it is needed to stabilize the DNA until it's processed.
Screw the cap until you cannot turn it any further.