RYAN BOYKO
Ryan founded Embark after a decade spent using novel analytical approaches to tackle tough questions in public health, ecology, and industry. From Ebola outbreaks to retailer analytics to social evolution and sports science, Ryan has worked and published across a number of fields. Throughout that time, Ryan traveled the world collecting dog samples and contributing to a number of scientific studies. Ryan founded Embark to bring the insights from that research to dog owners and unlock the potential for Big Data to improve the lives of dogs and humans the world over. He has a BA in Computer Science from Harvard and graduate degrees in public health and ecology from Yale and the University of California at Davis.
ADAM BOYKO
Adam is an associate professor in Biomedical Sciences at the Cornell University College of Veterinary Medicine, focused on the genomic investigation of dogs. Adam's research has addressed fundamental questions of dog evolution and history, disease and trait mapping, and advancing genomic tools for canine research. Adam has coauthored over 40 peer-reviewed scientific papers, including research in Nature, Science, and the Proceedings of the National Academy of Science. He is a graduate of the University of Illinois, Urbana-Champaign and received an MS in Computer Science and a PhD in Biology from Purdue University before his postdoctoral work at Cornell and Stanford.
SPENCER WELLS
Spencer has led an extraordinary life. He was an Explorer-in-Residence at the National Geographic Society and Director of the Genographic Project, which collected and analyzed DNA samples from hundreds of thousands of people around the globe in order to decipher how our ancestors populated the planet, in the process launching the consumer genomics industry. He has appeared in numerous documentary films and is the author of three books. Spencer is also an adjunct professor at the University of Texas and proud owner of the iconic blues club Antone's - and yes, this means the occasional free drink for the team.
MATT BARTON
Matt is driven by curiosity and passion for solving business problems and understanding technology. He built a successful technology consulting practice, and has helped companies around the world to solve their most difficult strategic problems. He studied Computer Science and Manufacturing Engineering at Stanford University and the University of Cambridge. He is excited to be applying genetic science to improve health and wellness, and to be a part of advancing the frontiers of science.
Dr. Serpell is a world renowned expert in dog behavior and human-canine interactions. He is the Director of Center for the Interaction of Animals and Society at the University of Pennsylvania School of Veterinary Medicine, where he also serves as the Marie A. Moore Professor of Ethics & Animal Welfare. Since earning his PhD in Zoology at the University of Liverpool, he has written or edited three major works and hundreds of articles in animal behavior and human-animal interactions.
SCIENTIFIC ADVISORY BOARD MEMBER: RODNEY PAGE, DVM
Dr. Page is a leading veterinary oncologist and the Director of Colorado State University's Flint Animal Cancer Center. He is also Lead Scientist for the Morris Animal Foundation Golden Retriever Lifetime Study, focused on understanding cancer in Golden Retrievers. Dr. Page was previously the founding director of the Sprecher Institute for Comparative Cancer Research at Cornell University.
Dr. Wakshlag is an Associate Professor of Integrative Medicine and Nutrition at the University of Florida College of Veterinary Medicine. Dr. Wakshlag is a charter member of the American College of Sports Medicine and Rehabilitation. His research interests include obesity management and nutritional intervention for the canine athlete.
Dr. Carlos D. Bustamante is an internationally recognized leader in the application of data science and genomics technology to problems in medicine, agriculture, and biology. Dr. Bustamante has a passion for building new academic units, non-profits, and companies to solve pressing scientific challenges. He is Founding Director of the Stanford Center for Computational, Evolutionary, and Human Genomics (CEHG) and Inaugural Chair of the Department of Biomedical Data Science.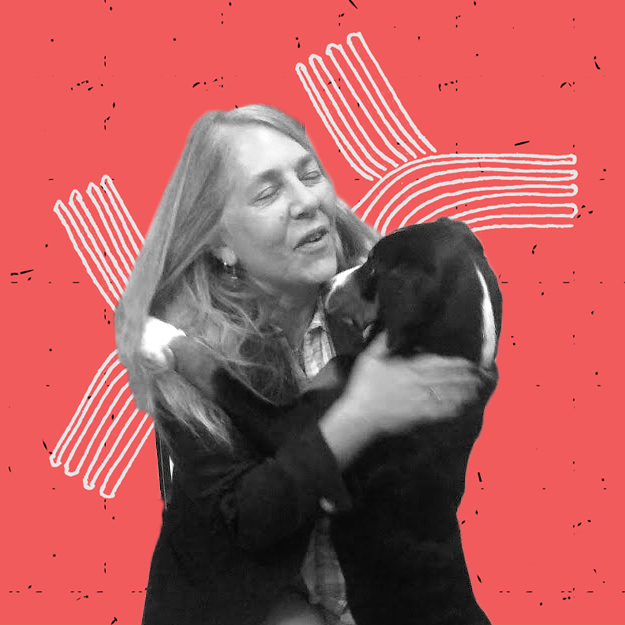 Dr. Casal is an internationally renowned Professor of Medical Genetics, Pediatrics and Reproduction. She obtained her Veterinary Degree at the University of Zürich after which she completed a residency in Medical Genetics at the University of Pennsylvania, where she studied under Dr. Donald Patterson, the founder of Small Animal Genetics. Since finishing her PhD graduate studies and becoming a Diplomate of the European College of Animal Reproduction, Dr. Casal has been a faculty member at the University of Pennsylvania.