At Embark, we're raising the bar on canine genetics by providing the most comprehensive testing array and unique research opportunities, all while protecting the privacy of your dog's data. So we evolve our processes—for collecting, analyzing and sharing data—with special care.
As we work on enhancing your experience, your questions and feedback inspire us. In this article, our experts weigh in on just a few of the questions from our breeder community that are shaping future process improvements. We invite you to contribute to the conversation here.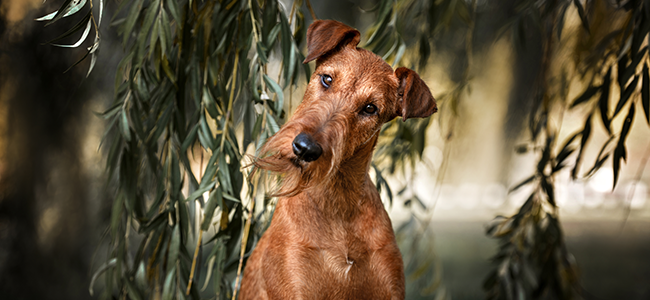 Q: Does Embark automatically test for parentage?
A: Parentage testing is not currently part of our standard reporting, but can be done upon request at no additional charge. We can provide a parentage analysis with the highest accuracy for any two Embark-tested dogs, with written permission from all account holders. Here's how it works:
Email

breeders@embarkvet.com

from your registered email address, stating that you want to know about parentage, and include the names and swab numbers of the dogs you wish to compare.

Receive an email from an Embark Team member with the results (typically within 3-5 business days)

Check out

this article

to learn more about this process and parentage results requirements for AKC registration
Q: Can you use umbilical cords, docked tails, cropped ears, dewclaws, semen, or hair to test my dog?
A: At this time, we only accept Embark cheek swabs in our routine testing, as saliva provides extremely high quality and quantity of DNA and is easy to collect.
However, if you are not able to collect a cheek swab, the dog you would like to test is deceased, or you have other unique issues, please contact us at breeders@embarkvet.com to discuss non-routine testing options, cost, turnaround times—and how we can help.
We are able to accept frozen semen samples with special handling instructions. Learn more about submitting semen for analysis.
Q: How do I submit Embark results to the OFA?
A: The OFA Submission Report focuses on relevant genetic health variants for your breed and includes coat color and traits. Our submission feature makes it easy to share results with other breeders and puppy buyers too. (Check out this example of a breed-specific report.) Here's how to get started:
Log in to your Embark account

Select your dog's name to get to their profile page

Scroll down to the 'Print' or 'Download Results' section

Find 'OFA Submission Report' and click "Send to the OFA" to access the report

Click "Download/Print" in the top right corner of the report in the preview

Email the report to the OFA, or print it out to mail
Breeder tip: When submitting the report to the OFA, you'll need to complete an OFA DNA application, which can be found on the OFA website. At the top of the application, indicate which tests you want to register with the OFA. The fee is $15 per test, or $7.50 per test for 3 or more.
Q: How do I suggest research on breed-specific health conditions that concern me?
A: At Embark, we consider individual breeders and breed organizations the breed experts—so your input is invaluable in determining which canine genetic research initiatives to undertake.
Filling out our surveys (accessible through your dog's profile or received via email) is the best way to contribute to our research. But if you'd like to make specific suggestions, here are several options:
Breed clubs and organizations requests: Submit a proposal for a stand-alone research project to study a disorder or trait impacting a specific breed here.
Individual breeder requests: Individual breeder requests for a specific research study can be made here.
Requests for information about a breed club partnership: Our Breed Club Research Partnership Program is designed to empower both breed stewards and individual breeders with the tools to make informed breeding decisions. To learn more about our partnership opportunities, please click here, or fill out an information request form.
Got a question? Just ask.
Thank you for providing Embark with your feedback so we can continue to improve your Embark experience. Be sure to follow us on Facebook to let us know what you'd like us to cover in upcoming FAQ roundups.