Who's your doggy?
Show some smarts in this hard-to-stump breed guessing game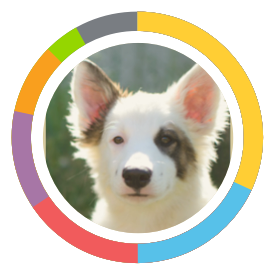 Today's dog:
Baloo
Baloo has 6 breeds, can you identify them all?
How it works
Meet today's dog

Then, choose all of the breeds that make up their breed mix.

Investigate breeds

Click the ⓘ to learn more about each breed and clues to identify why each dog looks the way he or she does. You'll see if others got it right.

Join the Puzzle Pack

Each week, new dogs will enter the game, so if you have guessed them all, don't fret, you can come back for more!
That's right
BREED_NAME
Baloo's breed mix includes BREED_NAME. Five more breeds to go.
Baloo is not part BREED_NAME.