"In the largest study ever to compare dogs' complete genetic profiles, researchers [at Embark] found a genetic tweak that can cause blue-eyed dogs." – National Geographic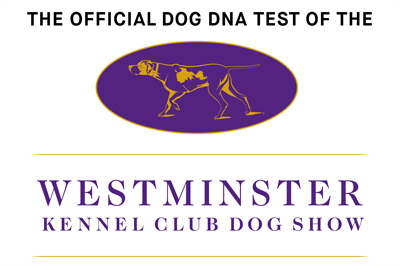 "Essentially, Embark will be amassing a giant doggie data set that can be used for research into canine genetics and to learn more about canine health and behavior." – The WEEK
Armed with more complete genetic information and transparency, breeders can share information earlier, and if necessary, mitigate the effects and spread of previously unidentified deleterious genes.

As a breeder, Embark makes genetic testing way easier. All tests are combined within one swab at an amazing price.

The wealth of knowledge received in the test results is not the only plus with Embark! Their staff has incredible customer service! You have one question or 50 their staff will walk you through every step of the way.

Embark has made the genetics side of my goal so much more simple by testing for such a large amount of diseases, traits, and more at a very reasonable price. I appreciate especially that it describes in simple detail what their genes mean when you get your dog's results. This has been very useful for both myself and for future puppy homes when they want to look up the results their puppy or their puppy's parents have.
Committed to Partnerships
Embark wants to partner with you at every level from the dog lover to national breed clubs.
LEARN HOW TO PARTNER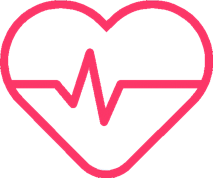 Health Conditions
Genetic Disease Testing Tailored to Your Breed
Embark tests for genetic risk factors relevant to your breed and will screen for over 170+ genetic mutations linked to disease in other breeds, allowing you and us to learn more about the frequency and behavior of rare genetic mutations in dogs. We offer results for nearly all genetic mutation tests recommended by national breed clubs. Our test results are accepted by the Orthopedic Foundation for Animals (OFA) for all conditions where the OFA has an established DNA registry.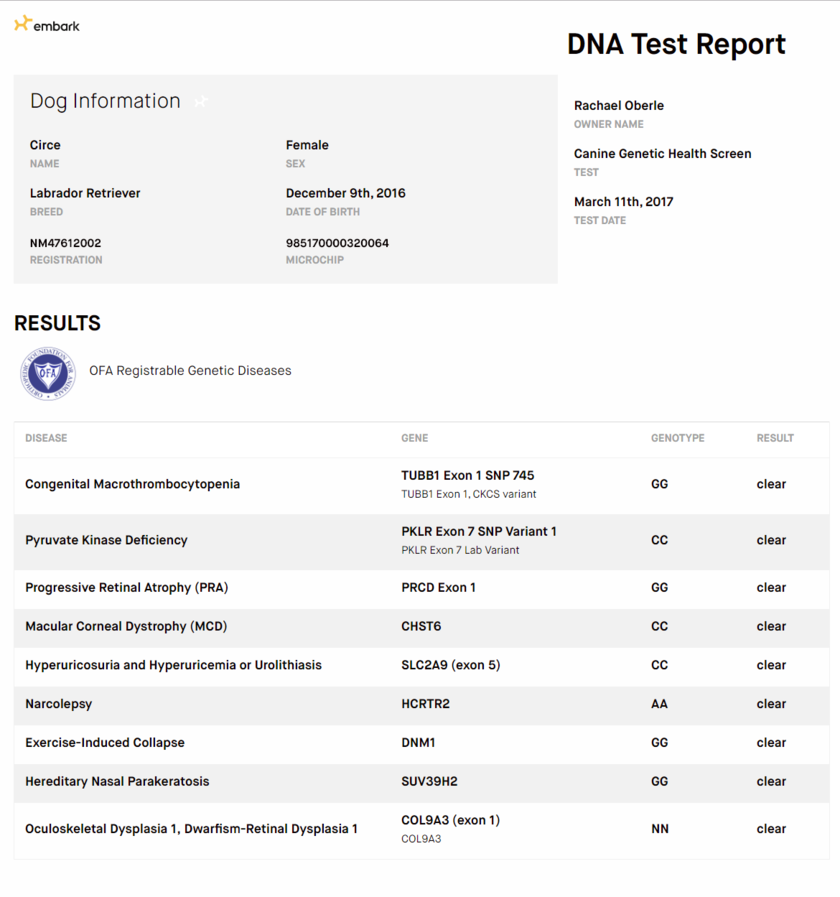 Genetic Traits
Each Embark for Breeders report includes results for coat loci including coat color, length, texture, shedding, and more. You'll also learn about other body features like body size, face shape, and dewclaw propensity.
Buy Now
Coat Color

A number of genetic loci are known to affect coat color in dogs—they all interact and in some cases, other unknown genetic effects may also influence color and pattern.

Coat Traits

Furnishings, shedding, and curls are all genetic! And they all interact, too. In fact, the combination of these genetic loci explain the coat phenotypes of 90% of AKC registered dog breeds.

Body Size

Body size is a complex trait that is affected by both genetic and environmental variation. Our genetic analysis includes genes that explain over 80% of the variation in dog body size.

Other

Embark tests for other traits including physical performance and more.
Genetic Coefficient of Inbreeding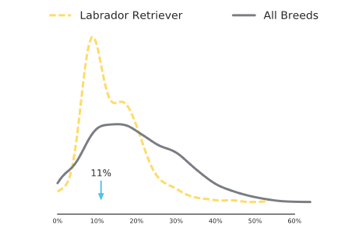 The scientific version of pedigree COI, genetic COI, is an invaluable piece of genetic information to inform your breeding program and ensure the longevity of health in your breed. By taking a genome-wide, SNP-based approach, Embark's measure of genetic COI is far more accurate than pedigree-based COI calculations, which do not take into account genetic recombination, the relatedness of distant ancestors or limited marker panel approaches.
LEARN MORE ABOUT COI
Cutting-Edge Proprietary Technology
Our proprietary Embark SNP chip queries over 200,000 spots across your dog's genome. That means our geneticists are looking at 100 times more genetic information than our closest competitors.
Genotyping results are tested to ensure 99.99% accuracy

Each mutation is queried between 2 and 8 times and is examined by a team of geneticists and veterinarians

Expertly trained veterinary geneticists on-staff to help you interpret results
GET STARTED NOW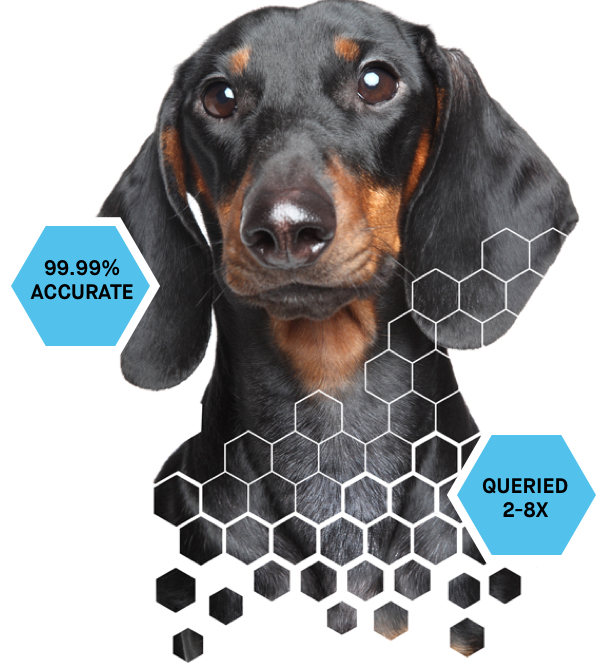 Pricing
All of the features and tests are included when you buy an Embark for Breeders Dog DNA Test Kit. There's no need to order several kits when one simple cheek swab can save time and money.
For Litters & Multiple Dogs
We offer custom pricing to qualified breeders and organizations purchasing more than 20 kits at a time. To learn more, please provide your information and a member of our breeder relations team will be in touch.
1 Kit = $179 per kit
2-3 Kits = $169 per kit
4-9 Kits = $159 per kit
10 – 19 Kits = $149 per kit
20+ = Contact us
These quantity-based discounts cannot be combined with any other offer.
Meet Our Scientists
Questions about your results, or want to learn more about the genetic science behind our DNA kit? Embark has the world's leading canine geneticists on-staff to help answer your questions, and make genetic discoveries to help us reach our mission of ending preventable disease in dogs.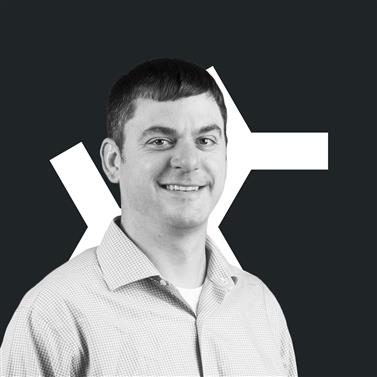 Adam Boyko, PhD, Chief Science Officer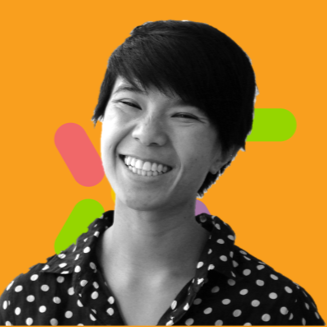 Erin Chu, DVM, PhD, Senior Veterinary Geneticist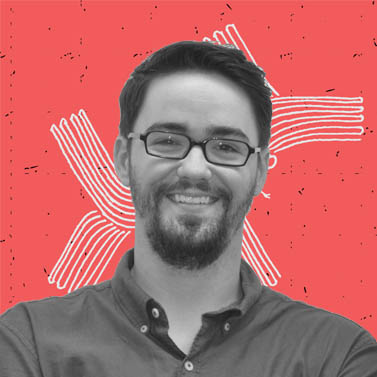 Aaron Sams, PhD, Senior Scientist
What Can We Do For Your Breed?

ACCELERATE DISCOVERY
We work with breeders to provide the necessary genetic data to help identify the genes that cause health problems in each breed.
MANAGE DISEASE IN YOUR BREED
We partner to provide genetic data combined with breed-specific health and research surveys, powering genetic association studies of the future.
BUILD A HEALTHIER FUTURE
Linking genetic data with pedigree data enables genomic selection for healthier dogs.
More About Partnerships