Quick Facts
Height
Male: 8-9in
Female: 8-9in
Weight
Male: 16-32lb
Female: 16-32lb
Fun Fact
The name Dachshund is derived from "Dachs Krieger" meaning "Badger Warrior", who knew your Dachshund has such a fearsome name!
About this Breed
The Dachshund was bred originally in Germany to flush out Badgers and other den animals in the 15th century. The breed, originally known as the Teckel, was refined by German Foresters to have the elongated shape that is advantageous for fitting into tight animal burrows. Dachshunds are often viewed as a symbol for Germany. For example, a Dachshund named Waldi was the first official mascot of the 1972 Summer Olympics held in Munich. Dachshunds are one of the most popular breeds in the United States, ranking 13th in AKC's most popular breeds. The Dachshund's personality is described as energetic, clever, and persistent to the point of stubbornness.
Physical characteristics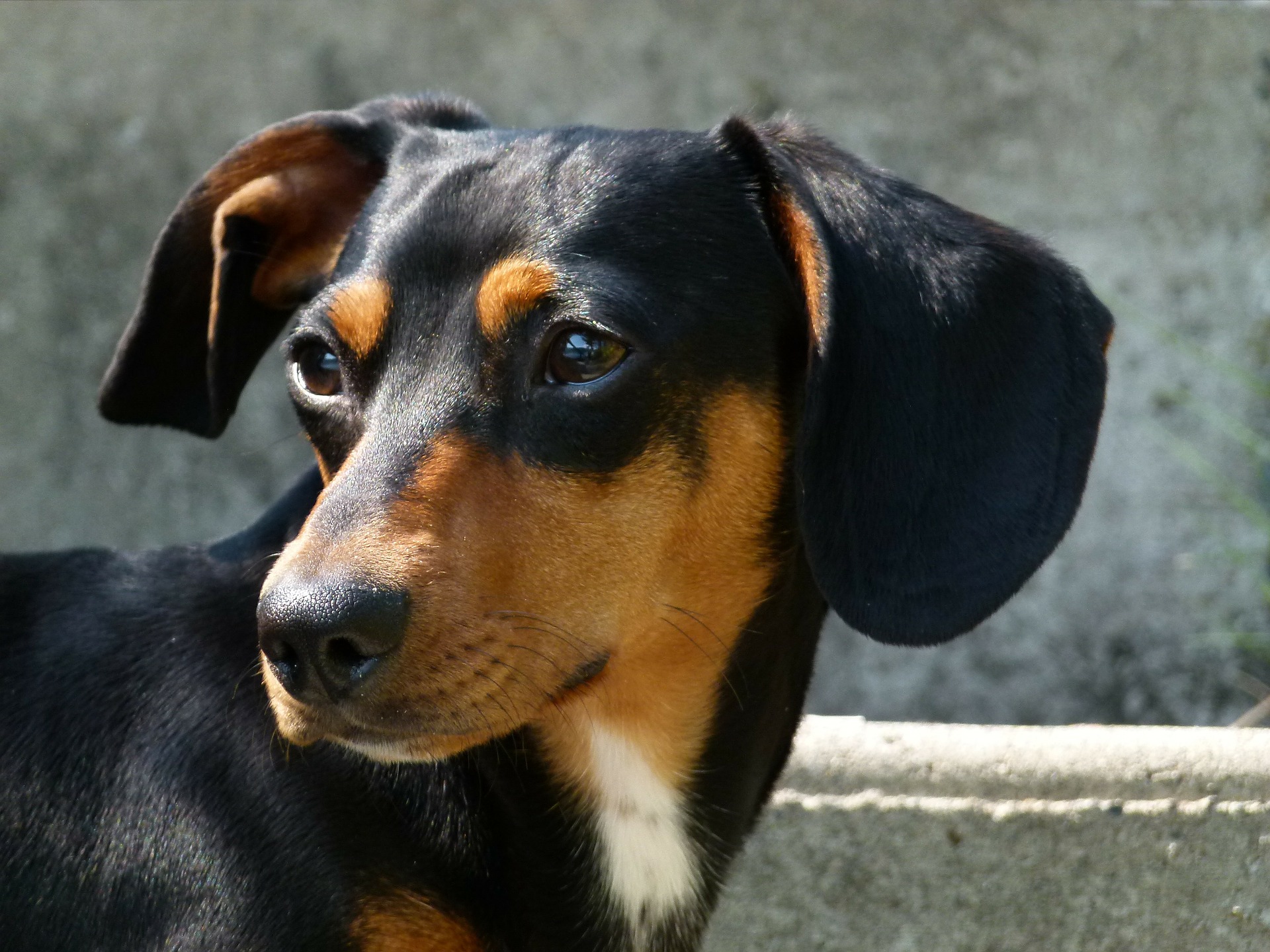 Dachshunds are bred with three coat varieties: smooth, long, and wire-haired, according to the AKC. They are shown in two sizes: standard and miniature. Low to ground, long in body and short of leg, with robust muscular development, the Dachshund has a keen nose and powerful bark. These pups can possess a myriad of colors and markings.
Nutrition

Dachshunds are prone to obesity, and the AKC recommends a Dachshund not be allowed to become overweight. This is not only because of general health reasons, but also to avoid strain to the Dachshund's long back, which can lead to slipped or ruptured (herniated) discs. If you have any questions or concerns about your dog's diet or weight, talk to your vet about the right portion size, feeding schedule, and appropriate foods for your Dachshund.
Playtime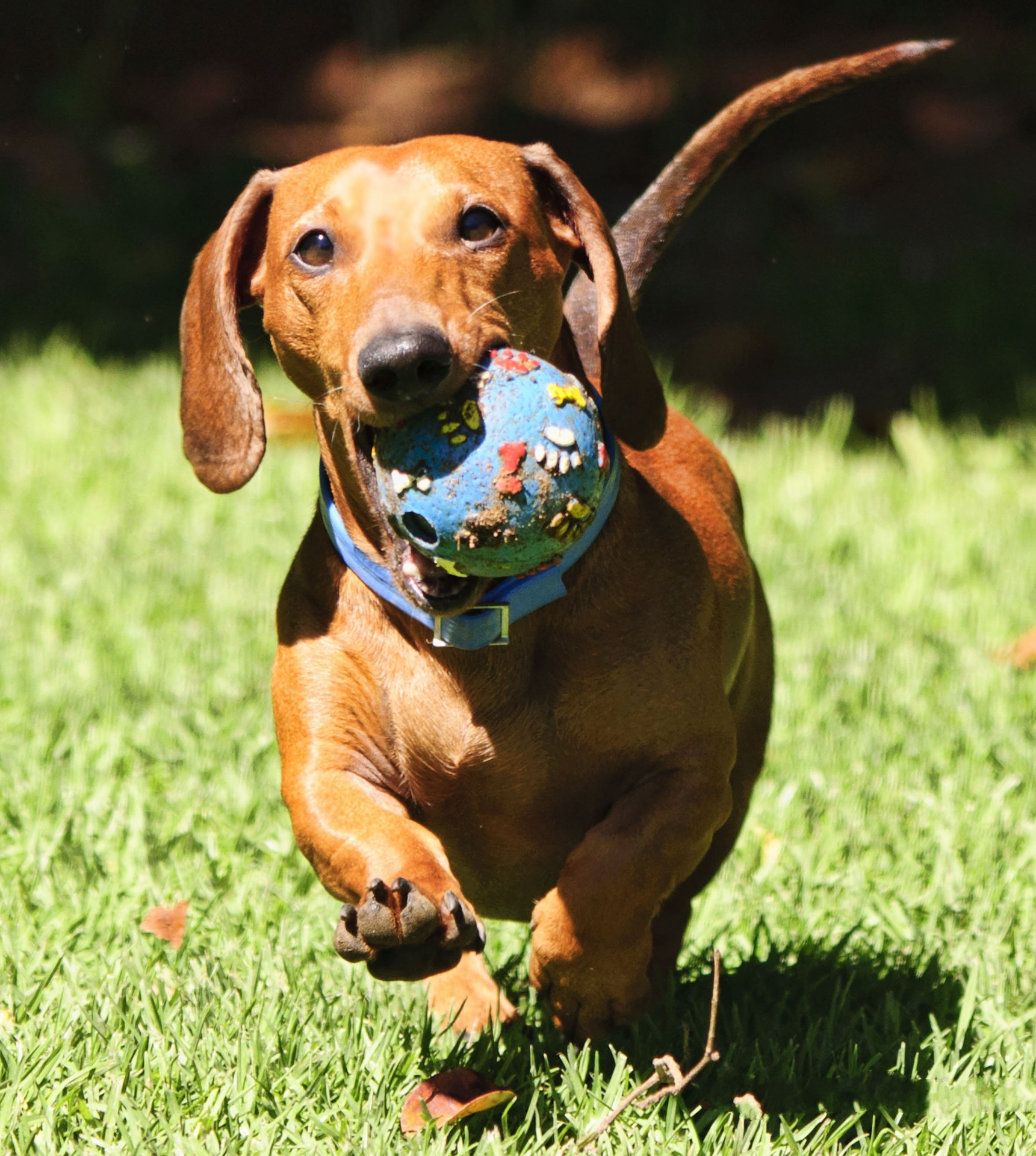 Despite their shape and size, Dachshunds are a very athletic breed. Most Dachshunds enjoy vigorous indoor games. While this might be enough to wear them out, their working dog minds will benefit from the mental stimulation of regular, moderate-length outdoor walks and sniffs. Remember, Dachshunds were bred to dig. It's important to keep your Dachshund well-exercised indoors, or they might turn those paws on your potted plants, couch, or carpets. However, to avoid injury, take care to limit your Dachshund running up and down tall flights of stairs, or jumping on and off furniture.
Grooming

Regular brushing and nail trimming will benefit all Dachshunds, regardless of coat type. The AKC recommends two walks every day of moderate length. Because they are very social, Dachshunds don't do well to spend an excessive amount of time outdoors in a yard or fenced-in area—they want to be with their humans.
An Embark Dog DNA Test looks at the following health conditions in Dachshunds: