Quick Facts
Height
Male: 21-24in
Female: 20-22in
Weight
Male: 45-60lb
Female: 35-50lb
Fun Fact
In 1925 a team of Siberian Huskies saved Nome, Alaska by carrying the serum to cure diphtheria a considerable distance by sled. The run was done in the middle of a blizzard and in conditions below -23 degrees Fahrenheit. The run is remembered by the annual Iditarod Trail Sled Race, and Balto, the famous sled dog who led his team through the final leg.
About this Breed
The Siberian Husky originated from the extreme north east of Siberia. They were initially domesticated by the Chukchi, an ancient population that thrived by herding reindeer and moving with each season to new grazing regions. They came to America in 1909 and found their place in the Alaskan wilderness. They love to be out in cold weather and are known to be the ideal sled dog. They have strong insulated paws that are perfect for traction in the snow. The Siberian Husky also has two layers in their coat that protects them from Arctic winters.
Embark's first discovery identified a mutation that gives Siberian Huskies their blue eye color.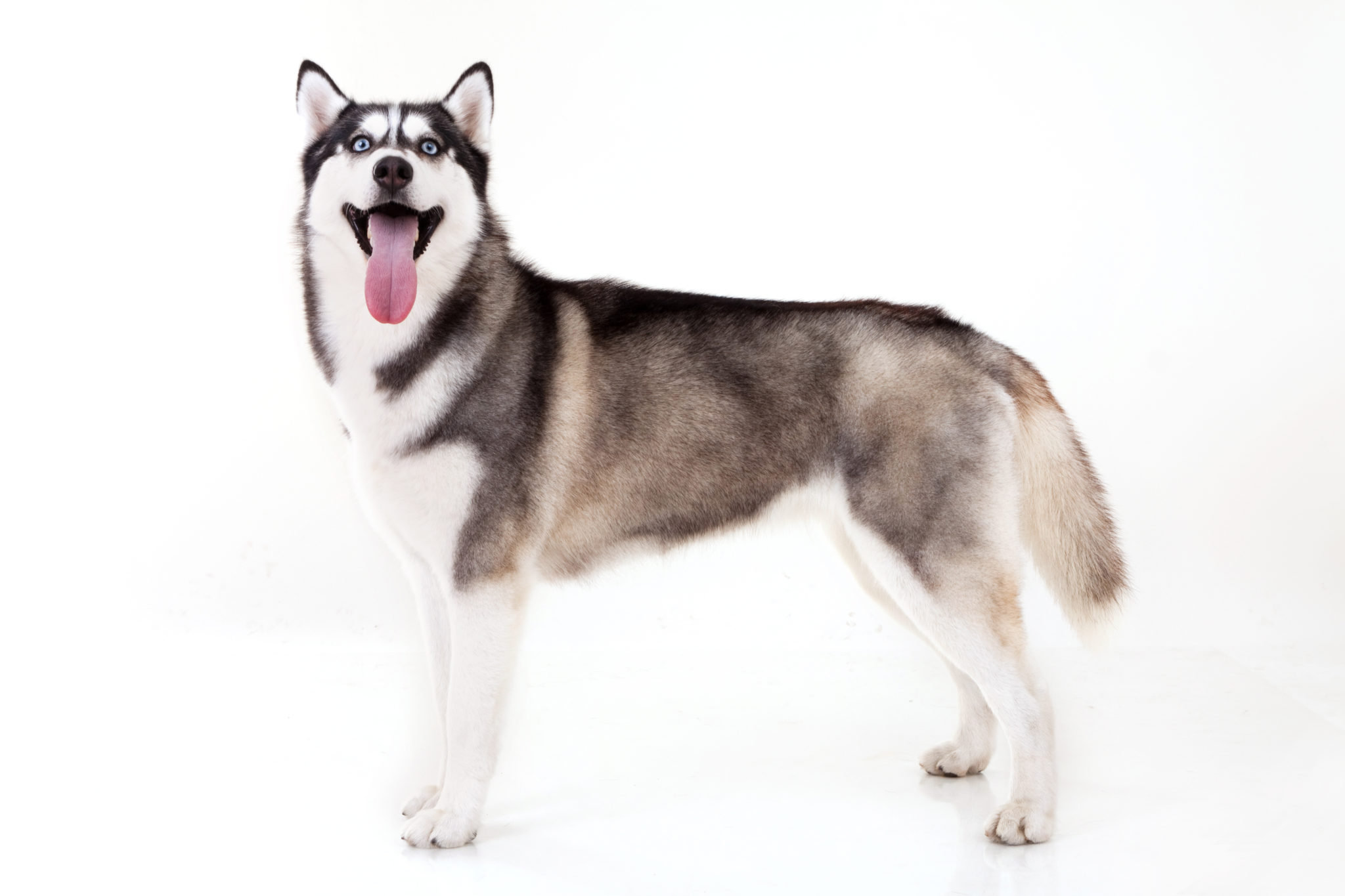 Physical characteristics
Siberian Huskies typically stand at about 20 to 23.5 inches at the shoulder and weigh between 35 and 60 pounds.
"Quick and nimble-footed, Siberians are known for their powerful but seemingly effortless gait. Tipping the scales at no more than 60 pounds, they are noticeably smaller and lighter than their burly cousin, the Alaskan Malamute," the AKC reported.

Playtime
Siberian Huskies are athletic dogs and need a lot of exercise. These dogs are happiest when they have a job or activity to perform. Daily walks or runs are great for Huskies, perhaps one of the best things you can do for them. They'd also do well in a playgroup.
Huskies love to play fetch, tug-of-war, or frisbee. You can even play hide and seek with a treat or create a DIY agility course in your yard.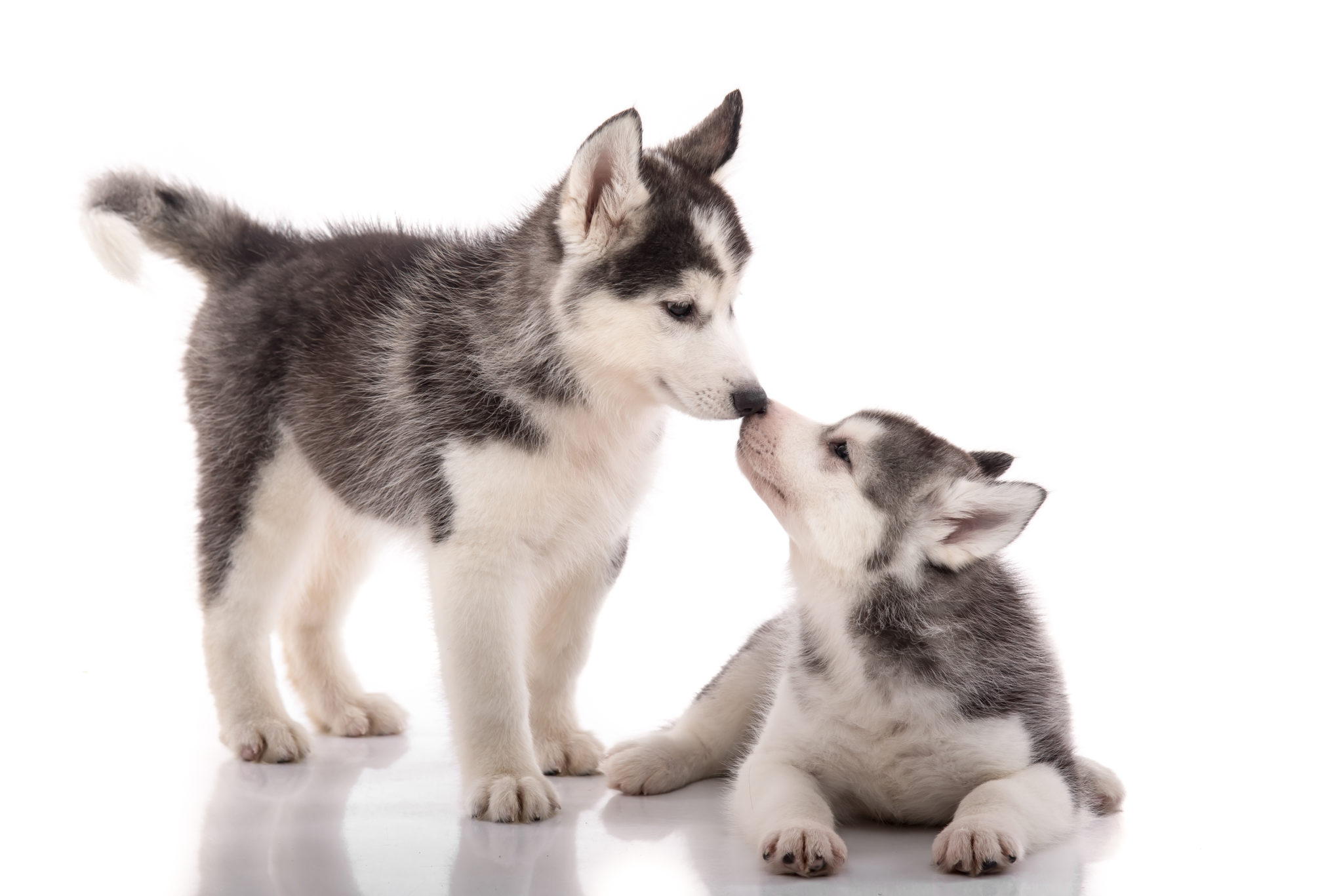 Grooming
The Siberian Husky is an easy dog to groom as they are considered a "natural" breed and are self-cleaning. Brushing them weekly will keep their coat and skin in great condition.
An Embark Dog DNA Test looks at the following health conditions in Siberian Huskies: