Fall is upon us and Halloween is right around the corner. Dogs are adorable all the time, but they are particularly precious when wearing a costume. Whether your dog is going to strut his or her stuff in a parade or accompany you when trick-or-treating, dressing them up is a no-brainer! So we've compiled a list of the best dog Halloween costumes available. Enjoy!
Beetlejuice
What happens when you say Beetlejuice three times?  Find out with this costume only $15.

Cowboy Rider
Yee-haw! Costume sizes rang from extra-small – large and is priced just under $16.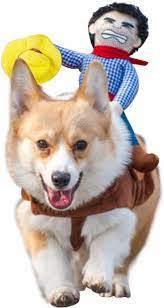 Hula girl
This costume brings a bit of summer into the fall. Order your own for $11.
Dinosaur
Get pre-historic with your Jurassic Barker.  Order one for just $12.
Cookie Monster
Dogs LOVE treats. It only seems fitting to dress yours up as the Cookie Monster. This cute costume is only $13.
Guitar player
Your dog wants to play some tunes. Hook him or her up with this fun costume! It's just under 20 bucks.
Wonder Woman
It's superhero time! Unleash your pooch's warrior spirit. Order one for just under $20.
Pineapple
If your dog is sweet, this seems like a perfect fit. Order one for $17.
Dog King
Long live the king! Order one for your pup, it's on Amazon for $28.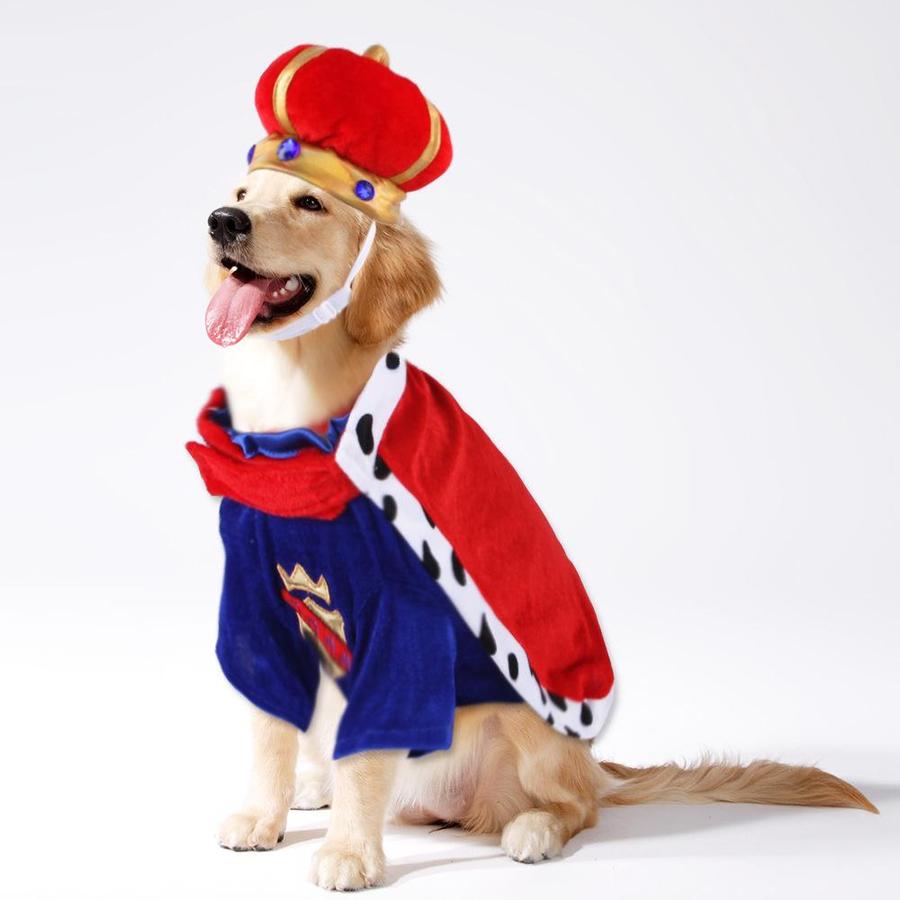 Wizard
Is your pup magical? Take that to the next level with this getup! Order for less than $12.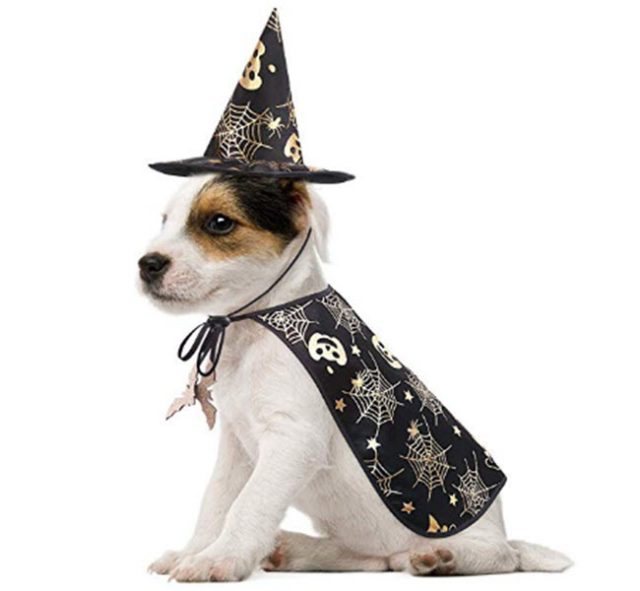 We hope this list helped you find your dog's Halloween costume! Trick or treat!
Don't forget to connect with us on social media for pawesome dog stories and pictures! You can find us on Instagram, Facebook, and Twitter! And share a picture of your pup dressed up!