Clear the Shelters with Embark
Together we raised $10,000. Now help us donate it.
Vote for your favorite shelter!
August is Clear the Shelters month. Our rescue and shelter partners can't do their critical work without support from the community. Your #ClearTheShelters shares have helped us raise $10,000 to donate across 15 amazing shelters helping dogs find their forever homes. Now we need your votes to help us decide how to split the donation.
1. Vote for your favorite shelter by August 31st – more votes helps them win a larger donation.
2. Every shelter will get at least $250 while the top dog gets a grand prize of $2,500.
3. After you vote, share to help get the word out.
Vote: Select your shelter then enter your email to submit your vote.
What's your shelter pup's story?
Find out where your dog came from by learning their breed mix and ancestry. You can also screen them for 190+ health conditions.
Save $50 on our Breed + Health kit at checkout with code CLEAR50.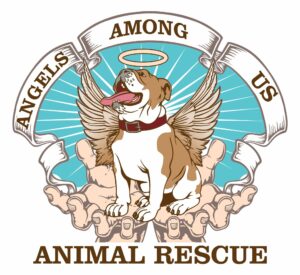 Angels Among Us Animal Rescue
Angels Among Us Animal Rescue has a "No Dog Left Behind" policy. They do not leave animals behind, regardless of their breed, age, or any disabilities they may have. Their belief is that all animals deserve a second chance at a happy life.
Since 1979, Richmond Animal League has been finding homes for homeless dogs and cats in the Richmond area. The rescue was founded with a no-kill philosophy and is the area's oldest no-kill shelter. Their mission is to provide hope, help, and homes for animals in need.
Summit Dog Rescue is an all-volunteer animal rescue organization. Every person involved gives their time, energy, money, and more to support saving the lives of dogs and kitties from all over the country. Their mission is 50% rescue, 50% education, and 110% dog. Summit Dog Rescue save dogs from shelters with high euthanasia rates and are dedicated to a mindful approach to finding them loving and committed forever homes.
Providing for Paws's mission is to rescue neglected, abused, and sick animals or animals that have been displaced from their home. They provide services to help keep animals in their homes by supporting and educating owners on proper pet care.
Gloucester, Massachusetts
Cape Ann Animal Aid is a nonprofit no-kill organization dedicated to facilitating appropriate placement of adoptable animals and enhancing the lives of all companion animals. They carry out their mission by promoting respect and well-being through education and outreach.
Baldwin County Animal Shelter
Baldwin County Animal Shelter's goal is to engage the community to help the animals of Baldwin County. They are devoted to the humane and high-quality care of the animals in their shelter and helping them find forever homes.
Caring Hearts for Canines
Southern Pines, North Carolina
The mission of Caring Hearts for Canines is to rescue and rehome dogs at risk of being euthanized in high-kill shelters and to educate the public in order to decrease the proliferation of these unwanted dogs. Caring Hearts for Canines strives to save as many shelter dogs as possible and to give them a life filled with the love and compassion they deserve.
Hearts 'n Homes is dedicated to the dogs and puppies most at risk. They work to find approved forever homes, fosters, or reputable rescues to make sure the dogs they look after receive the best possible care.
Mercer County, New Jersey
It's A Ruff Life Rescue's mission is to rescue and save the lives of innocent dogs who find themselves on death row through no fault of their own and provide a safe haven for stray, abandoned, or abused/neglected dogs. Whenever possible they assist families who, because of various circumstances, are unable to continue caring for their dogs so they do not fall back into the shelter system. Their goal and slogan are the same: "turn rough beginnings into happy endings.
Knick Knack Pittie Pack's mission is to work toward a brighter future for Pit Bulls by rescuing them from shelters and dangerous or unhealthy situations. They work hard to place the dogs they care for in approved foster homes where they get the socialization, veterinary care, and training needed to help them find the perfect home.
Ollie's Angels Animal Rescue is a foster based 501(c)(3) nonprofit organization dedicated to saving the lives of abused, abandoned, and neglected dogs across the country as well as those facing immediate euthanasia in kill shelters. They believe every animal deserves a second chance and a new beginning, regardless of age, breed, special needs, or physical condition.
Our Pack Animal Rescue is a nonprofit animal rescue looking to improve the lives of animals, educate people about animal welfare, and give back to the community. Their mission is simple: Rescue. Rehab. Rehome. Repeat.
SNIPSA is an organization formed by a group of veterinarians and caring individuals dedicated to helping homeless and unwanted animals in San Antonio and the surrounding area. SNIPSA does not have a standing shelter and depends on a core group of volunteers to foster and rehabilitate animals in their homes.
Wags & Walks and founded with the main goal to further the cause of rescue dogs and to help decrease the number of dogs euthanized in local shelters. They believe that you can find wonderful dogs of all breeds and sizes through rescue.
Wags & Whiskers Animal Rescue
Wags & Whiskers Animal Rescue is a volunteer run nonprofit animal rescue organization dedicated to saving the lives of homeless animals and educating the community on responsible pet ownership. Wags & Whiskers has no facility or shelter. Instead, all their animals are housed in foster homes while they await their forever homes. With this approach, foster parents become familiar with the personalities of their foster dog or cat and can help match them with appropriate homes.
Share to help your shelter win big
Join other Embarkers helping shelters out. Share your own #ClearTheShelters post and tag @EmbarkVet. Don't forget to link back to get more votes for your shelter.
Sign Up Today
Enter your email to follow along on shelter voting, get exclusive deals on dog DNA kits, and more.