Did you know that Take Your Dog To Work Week runs from June 17-21? We'll take any excuse to celebrate our furry friends (even if it involves heading into the office!). Here are some tips to make workdays with your pupper extra special!
Make a plan for the commute
Whether your pupper is a world traveler or has never left the comfort of their doggie bed, it's always smart to think ahead when it comes to transporting your pup. Will you take the subway, hop in the car, or are you lucky enough to walk to the office? Whatever your mode of transportation, make sure it is four-legged friendly.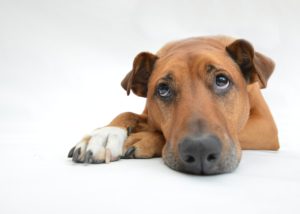 Organize with other dog-lovers
Your pup will want some furry company to make it through the 9 to 5! Not only will your doggo get some socializing in, but you'll also get your pup fix. Maybe you could even sneak in a pet with another pup while your own furry friend isn't looking.
Set up a safe space for your doggo
Creating a special area can be as easy as bringing their water bowl and bed or blanket to the office (might as well be comfy while they work their tail off!). Being in a new environment can be stressful, and your pup will be relieved to have their own area in the office.
Bring enough treats — you'll need them
While there is such a thing as too many treats, might as well come prepared. A new place can be challenging and scary for a pup, and it is vital to show them some special love (bring on the snuggles). Bringing a bag of your doggo's favorite snack will make them feel right at home in the office. And with that adorable face, co-workers will be grateful to have something to win-over their new furry friend.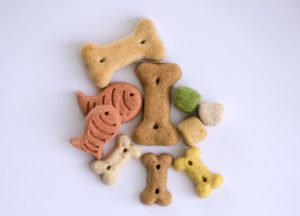 Take a ridiculous amount of pictures of your working doggie
Whether they are perched at a desk or hunched over a laptop, make sure to show off your hardworking pupper. And don't forget, even four-legged friends must follow dress code! We're talking blazers, shoes, hats — anything that will make your pup feel prepared for their big day. Bringing props like studious glasses or a serious bowtie will help in creating moments that you and your doggo will never forget. Not only will the office get a chuckle, but your Instagram followers will also be thanking you later.
Even if it's not Take Your Dog to Work Week, having your pupper in the office is always fun! But during this week, don't forget to use festive hashtags like #TYDTWD and #NationalTakeYourDogToWorkDay, and tag us @embarkvet! We'd love to see your photos.
Are you struggling to get the perfect snap of your furry workaholic? Click here to get some ideas on how to get that pawesome pup pic! Have you purchased your Embark Dog DNA Test yet? This week is the perfect time to order.