Quick Facts
Height
Male: 24-26in
Female: 22-24in
Weight
Male: 66-88lb
Female: 49-71lb
Fun Fact
Despite being sometimes called the "Alsatian wolf dog", German Shepherds are not true wolf dogs— they are 100% dog. Nevertheless, German shepherds were crossed with wolves in the past to form the Czechoslovakian and Saarloos wolfdog breeds. German Shepherds, along with other breeds and sled dogs, were also used in the creation of the Chinook breed.
About this Breed
The German Shepherd dog is the second most popular dog breed in the United States, and the fourth most popular in the United Kingdom (where it is known as the Alsatian). This breed was standardized in Germany at the end of the 19th century from a population of local dogs used for herding and livestock guarding. Their confidence, courageousness, and keen sense of smell coupled with their notable intelligence make them highly suited to police work, military roles, search and rescue, and therapy work. German Shepherds require regular physical and mental exercise and have a heavy shedding coat that comes in both short and long varieties. They were first recognized by the AKC in 1908 and later became fashionable as soldiers returning from WWI spoke highly of the German dogs and Hollywood popularized the breed with stars like Strongheart and Rin Tin Tin.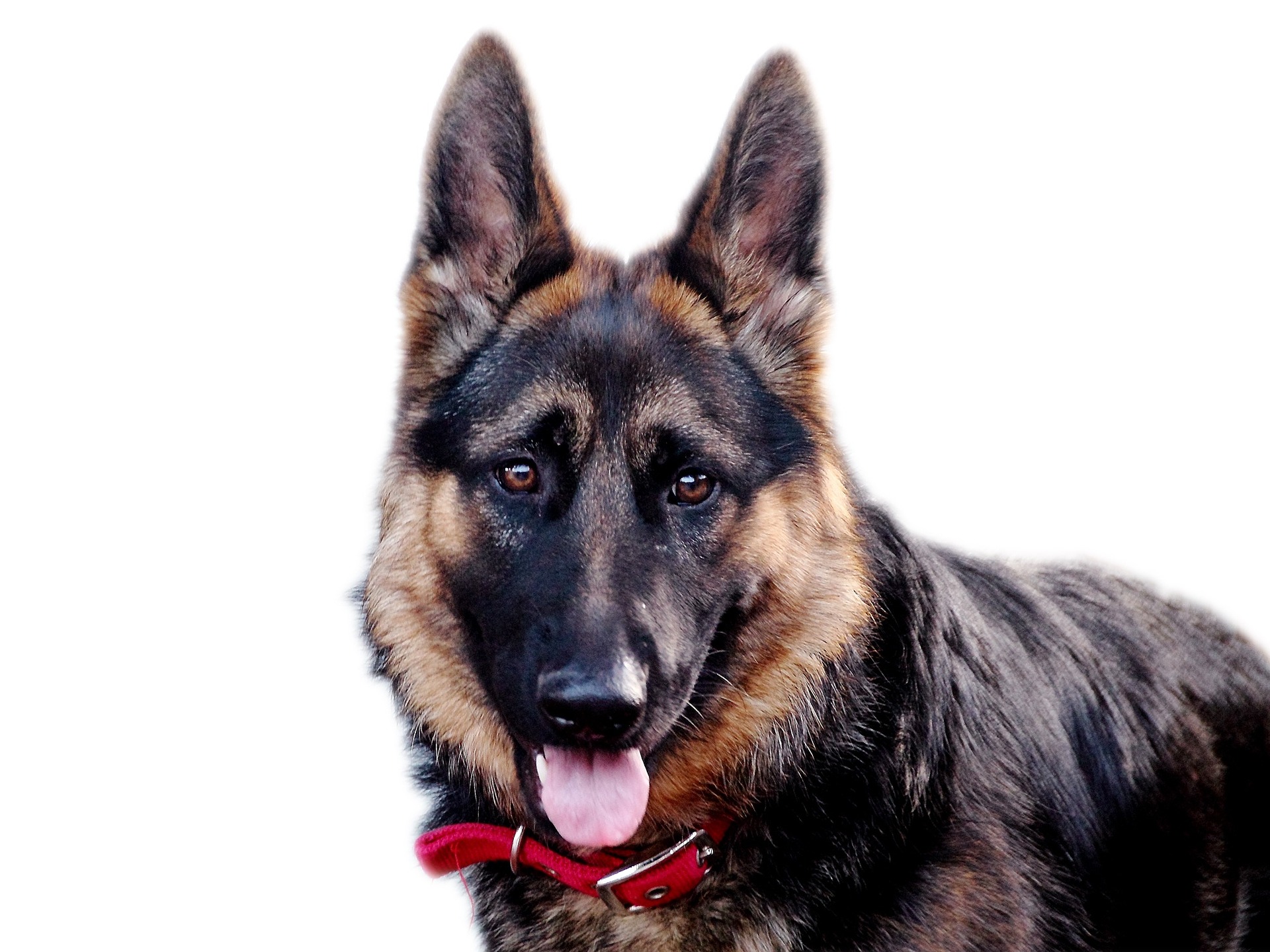 Physical characteristics
A GSD's double-coat is comprised of a thick undercoat and a finer, sometimes wavy outercoat. The German Shepherd Dog has a long body in proportion to its height. They are generally between 22 and 26 inches and 75 to 95 pounds once fully grown. The agility of the GSD is part of their lineage, and this is evident in their form.
Playtime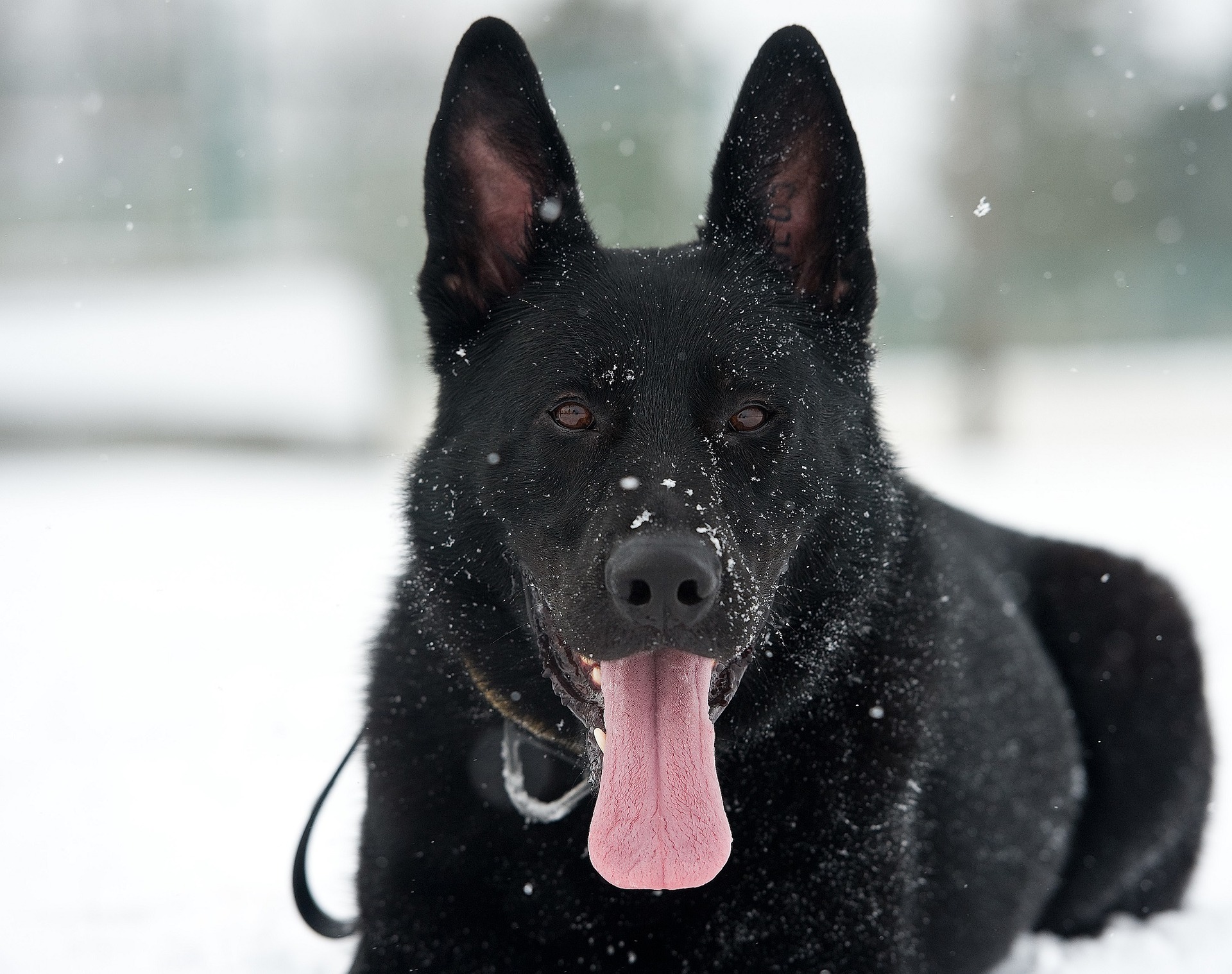 German Shepherds are very active and require plenty of physical exercise. If not exercised properly, German Shepherds can develop undesirable behavioral traits. Puppies can begin with walks around the neighborhood, but as they grow, their exercise needs will grow with them. German Shepherds also do well with consistent training. According to the AKC, "the German Shepherd is a highly intelligent companion and an extraordinary worker. Consistency and positive, reward-based training will yield excellent results."
German Shepherds can learn new tasks after an average of only five repetitions, so games that test their training in new ways are recommended for this intelligent breed. They also have 225 million scent receptors (compared to a human's 400) so they will do well with scent-tracking games.
Grooming
German Shepherds are easy to maintain. They usually require a brushing every few days to remove loose hairs, but they shed more copiously twice a year. When winter approaches, a German Shepherd will shed their summer coat and again when warmer weather heralds spring. During these periods, more frequent brushing will help control the amount of hair around your home. A German Shepherd only needs an occasional bath so as not to disrupt the important oils on their skin. It is important to trim their nails monthly if they are not worn down naturally.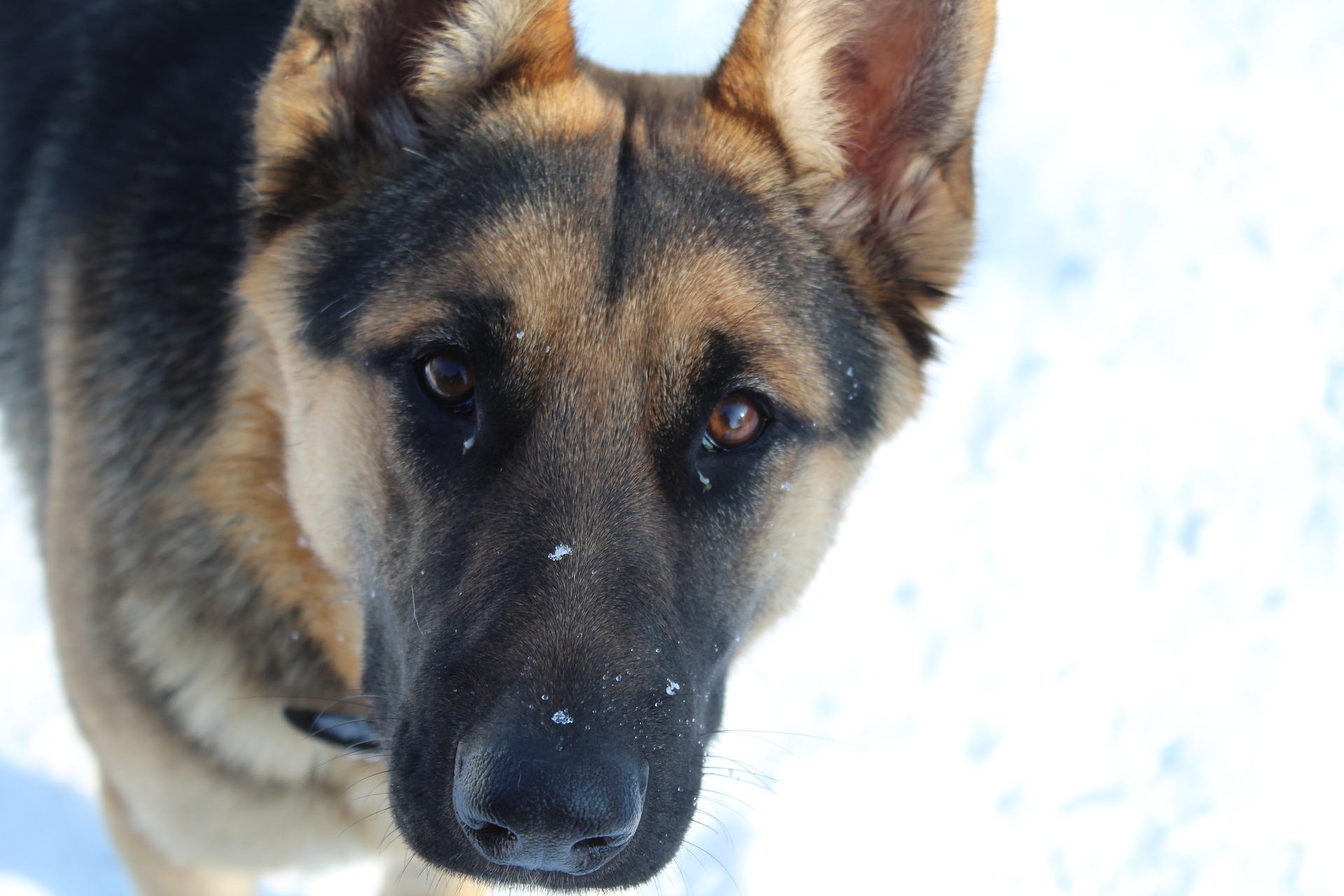 An Embark Dog DNA Test looks at the following health conditions in German Shepherds: